One word ...... Fabulous darling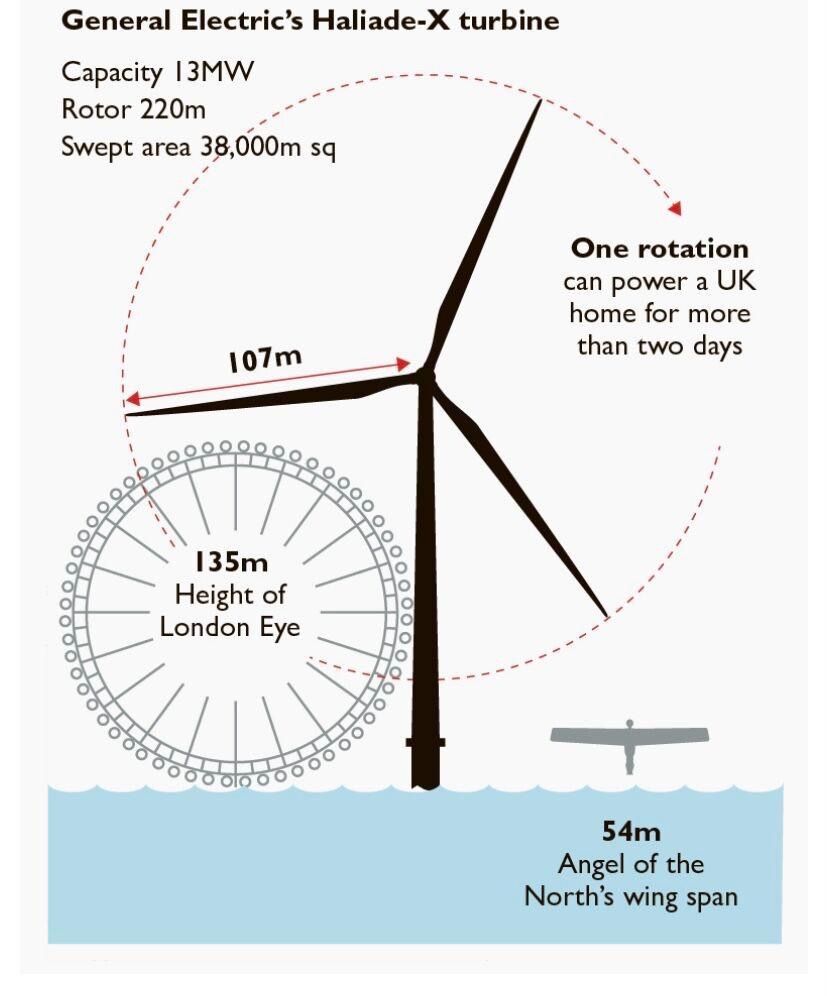 The Haliade-X offshore turbine features a 14 MW capacity, 220-meter rotor, a 107-meter blade, and digital capabilities.

One rotation can power a house for two days, that's good ….. and not true on all days, or for very big houses and only when the grid can handle it oh and when folks can raise the capital to build them and in windy places like .. well everywhere really offshore.

But never mind all that. This is what we need, large efficiency high load factor wind great stuff.
Fabulous!